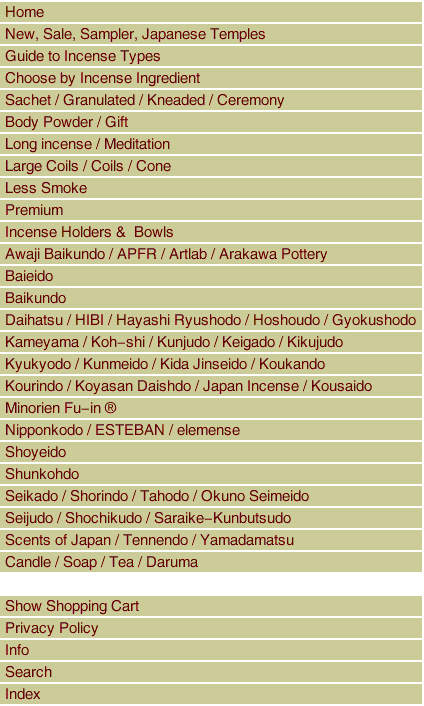 Kai un Koh - Long Box

Kai un koh means "Good Fortune Incense". Kai un koh is an old traditional formula. It is very spicy, and rich in Vietnamese aloeswood and quality sandalwood.

Main Ingredients : Sandalwood, Aloeswood, and Other Herbs
Length : 9.75"
Quantity : app. 45 sticks
Burn Time : approx. 50 min.
Company : Baieido

Also available in:
Kai un Koh - Small Box
Kai un Koh - Large Box




Copyright 2023, Japan Incense. All rights reserved.