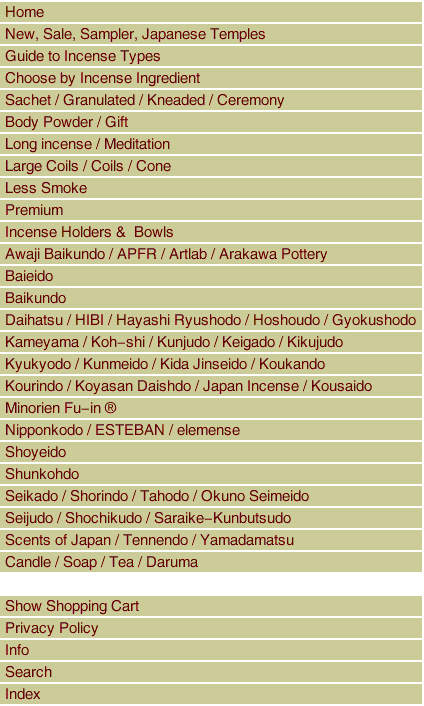 Goldfish Handmade Incense Holder (5/20/10)

This goldfish incense holder is made from cast tin alloy, which preserves the intricate details of the original mold. It comes packaged in a wood oval gift box.

Main Ingredients: Tin alloy

Size : 1 inch x 1/2 inch

Company: Artlab (Made in Japan)



Copyright 2023, Japan Incense. All rights reserved.