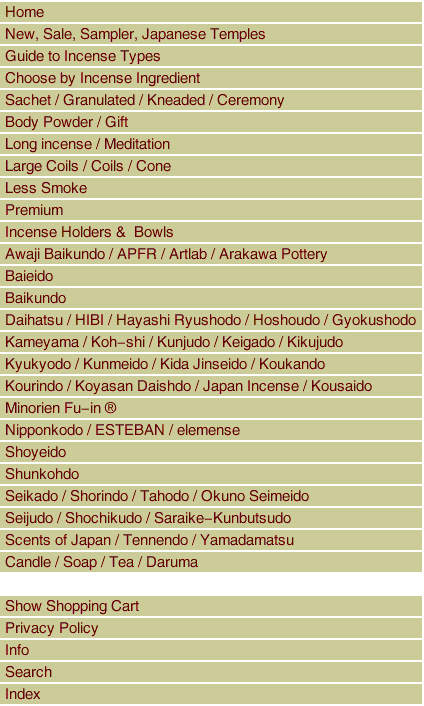 Fu-in® Kyara - Large Box



The wet smell of Kyara is very unusual. It has an excellent tone that reflects the very nature of the incense tree in abundance. You will enjoy a gentle aroma of the highest quality "Kyara smell".

Minorien's Fu-in Aloeswood and Kyara incense sticks, cones, and coils may sometimes contain small black spots. These are actually pieces of resin-suffused agarwood, and are aromatic parts of the Aquilaria tree, famous for its use in aloeswood and kyara incenses.



Main Ingredients : Kyara
Length : 5.5"
Quantity : 100 Sticks
Burn Time : approx. 25 min.
Company : Minorien

Also available in:
Fu-in Kyara - Small Box $50.00
Fu-in Kyara - X Large Box $185.00
Fu-in Kyara - Long Box $95.00



Copyright 2023, Japan Incense. All rights reserved.