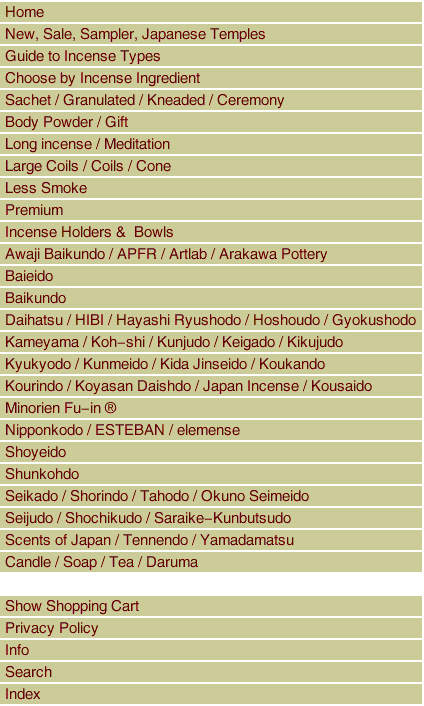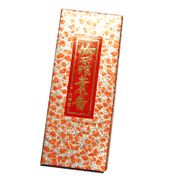 Kyarakunkoh - Medium Box

"KyaraKunkoh" is a rich scent that brings Herbal medicine to the fore. The scent that wafts out of the box is that of Herbal medicine with a touch of cinnamon, which is mild yet has a mellow flavor. When you light it, you can enjoy the rich, mellow, sweet fragrant wood and herbal medicine-based deep incense. Although it is an authentic incense stick that is popular among temples, the bitterness and saltiness are suppressed.

Main Ingredients : Aloeswood, Cinnamon, Herbal medicine
Length : 5.5"
Quantity : app. 200 sticks
Burn Time : approx. 25 min.
Company : Kida Jinseido

Also available in:
Kyarakunko - Large Box
Kyarakunko - Long Box




Copyright 2023, Japan Incense. All rights reserved.