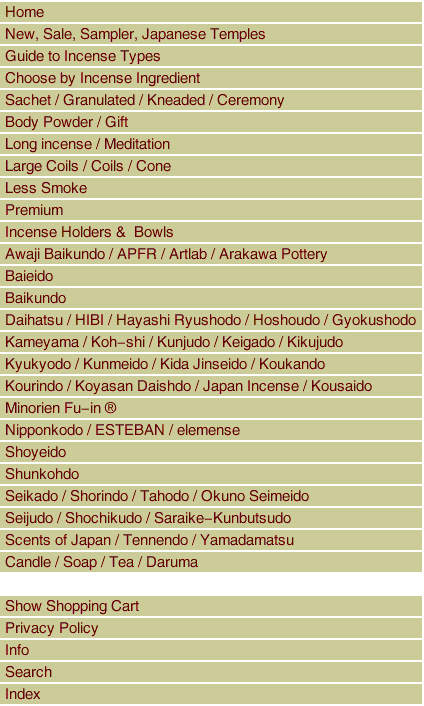 Oboro / Illusion (Less Smoke) - 40 Sticks Box

Sandalwood, camphor, and select herbs comprise this special, low-smoke incense blend. This cool, subtle fragrance will lend a colorful ambience to your space!

Main Ingredients : Sandalwood, frankincense, herbs
Length : 5.25"
Quantity : 40 Sticks
Burn Time : App. 30 min.
Company : Shoyeido

Also available in:
Oboro 150 Sticks Box
Oboro 450 sticks Box




Copyright 2023, Japan Incense. All rights reserved.