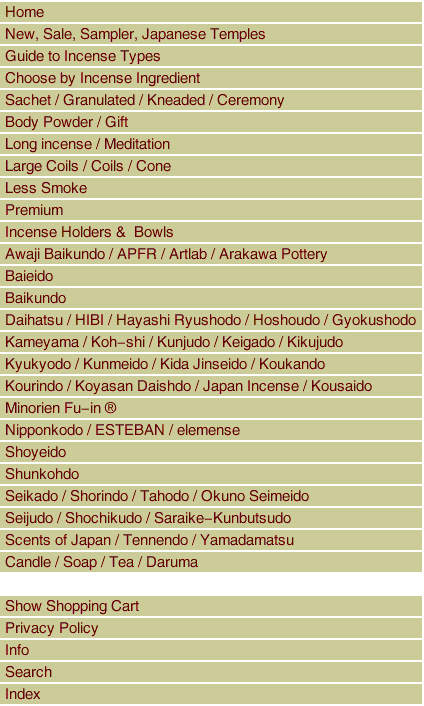 OUT OF STOCK - Brilliant Cloud / Sai-un - Ceramic Pot

Shoyeido's Kneaded Incense - known in Japan as Nerikoh - is blended in perfect proportions from premium raw aromatics, kneaded with honey and apricot, and finally allowed to mature for a length of time. A delectable, earthy fragrance is the result.

Use with charcoal and a mica plate, or with one of our wood chip heaters.


1 box of kneaded incense, 1.4 oz.
Aromatic woods, herbs, spices, agarwood (aloeswood)
Use with Mica Plate, White Ash, and Square Charcoal A or Square
Also available in:
Brilliant Cloud / Sai-un - Paper Box $49.95





Copyright 2023, Japan Incense. All rights reserved.