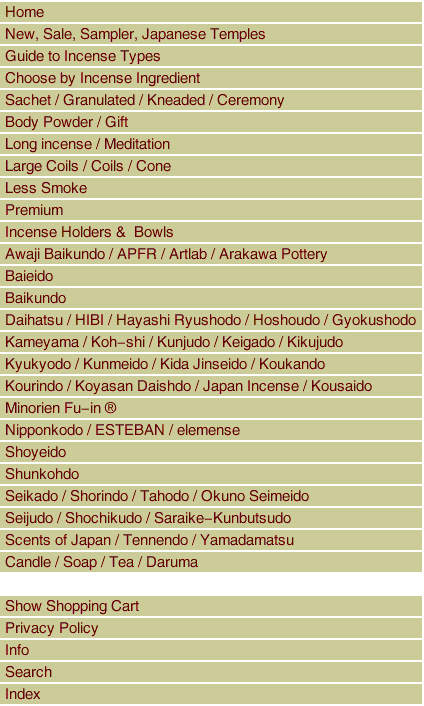 Portable Wood-chip Heater

Use with Charcoal-A (Item sho-60111) to heat wood-chips, in-koh pressed incense or kneaded incense. 3" tall X 3" wide Remove the round metal mesh first. Light a piece of square charcoal-A (Item 60111) on its edge, then place it on the internal metal bracket with the burning side down. Put the metal mesh back onto the porcelain heater. Place a mica plate (not included) over the hole in the mesh. Place the incense on the mica plate. When the charcoal is burned about halfway through, the scent will emanate. The charcoal will heat the incense for up to 20 minutes. For use with wood-chips, kneaded or In-koh pressed incense. Comes with 5 small charcoal and 5 small pressed incenses. NOTE: A required Mica Plate (sho-65004) or (ym-0004) is not included.

Note: The photo shows a double exposure (with and without the screen). There is only one heater in the box.



Copyright 2023, Japan Incense. All rights reserved.