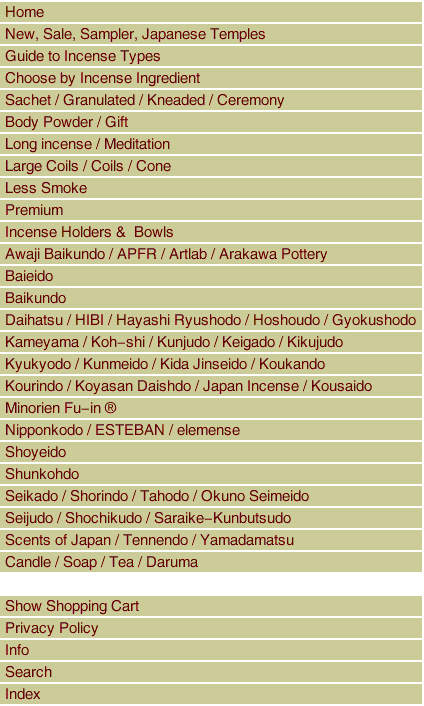 Mon-kohro Kiyomizu-yaki Censer, Pine Trees

Raku-yaki incense censer with pine tree design in blue glaze. Approx. 2.5" wide x 2.5" tall. The motif is traditional sakae-matsu (pine trees) in blue glaze, symbolizing a prosperity and well-being. To be used with ash and charcoal, and also for a traditional Japanese incense appreciation.



Copyright 2023, Japan Incense. All rights reserved.