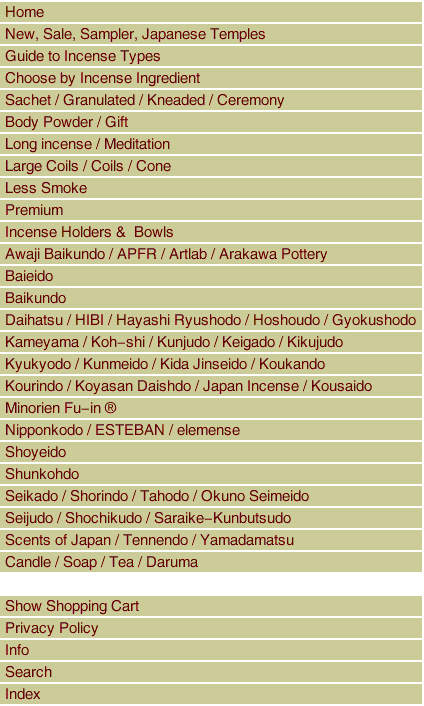 Jizo-san Child Guardian

Approx. 5.5" tall (14 cm tall) including the base.

For use with stick, Horin coil or cone incense. For centuries, Jizo-san, (a stone-made statue) has been regarded as a guardian for children and travelers in Japan. This incense burner is fashioned after a Jizo-san found in the countryside.



Copyright 2023, Japan Incense. All rights reserved.