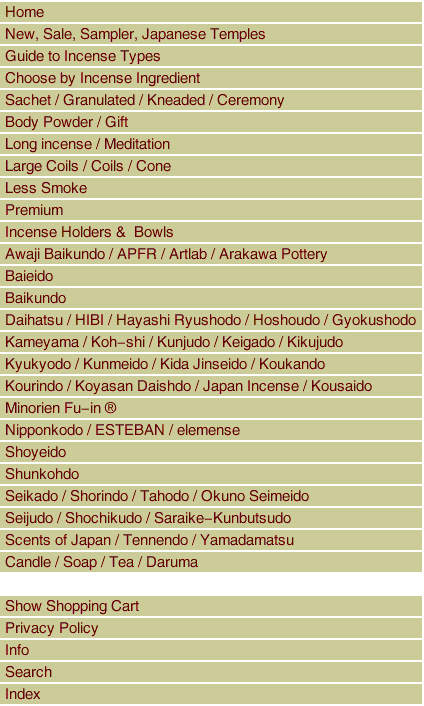 Ki-no-ka "Season's fragrance" set is a great way to sample Shoyeido's agarwood (aloeswood) and sandalwood chips, as well as our Kneaded Incense and patented Pressed Incense styles. Use these amazing natural incenses with charcoal and a mica plate, or with one of our wood-chip heaters.



1 box of agarwood (aloeswood) chips (approx .049 oz.), sandalwood chips (approx .15 oz.), kneaded incense (approx. .17 oz.) and pressed incense (approx. .12 oz)
Aromatic woods, herbs, spices
Use with White Ash + Square Charcoal A or Square Charcoal B
Copyright 2023, Japan Incense. All rights reserved.