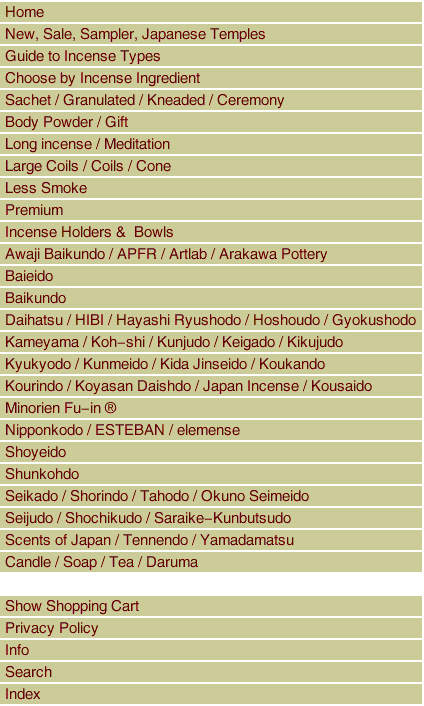 Haru no Kaori - Regular Box

Haru no Kaori means "Smell of spring". Aloeswood from Vietnam and Chinese medicines are added to bring out the sweet scent of flowers.

Also available in:
Haru no Kaori - Longl Box Regular $45.00, Sale price: $38.25


Main Ingredients : Aloeswood, Other Herbs
Length : 5.25"
Quantity : 140 Sticks or More
Burn Time : approx. 25 min.
Company : Shunkohdo



Copyright 2023, Japan Incense. All rights reserved.