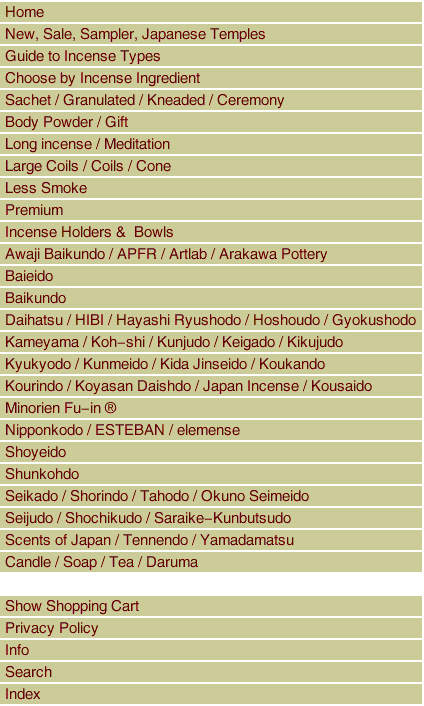 Zuika koh - Box

You will enjoy an elegant smell that come from a careful mixture of Vietnamese Alosewood and Chinese medicine.

Main Ingredients : Aloeswood, Other Herbs
Length : 5.25"
Quantity : 160 Sticks or More
Burn Time : approx. 25 min.
Company : Shunkohdo



Copyright 2023, Japan Incense. All rights reserved.