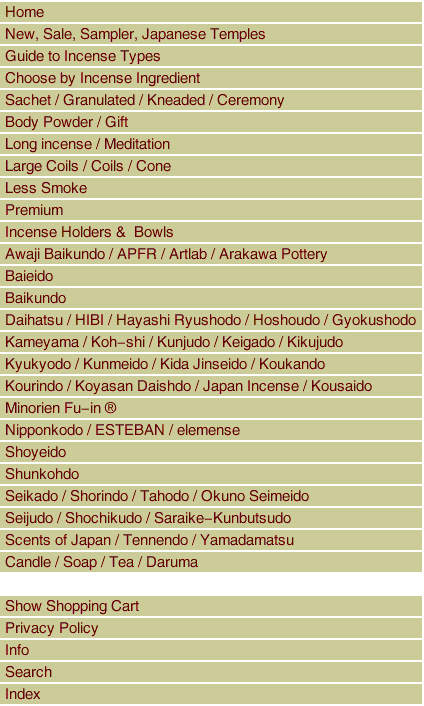 Kyara Aioi no Matsu - 5 sticks tube

This is a very powerful Kyara. You will notice a little sharpness, along with the density of Kyara.



NOTE: Photo is of the full sized 40 stick Kyara - Aioi no Matsu Box.


Also available in a 40 stick box $160.00


Main Ingredients : Kyara
Length : 5.5"
Quantity : 5 sticks tube
Burn Time : approx. 30 min.
Company : Shunkohdo



Copyright 2023, Japan Incense. All rights reserved.